Organizations the world over are ever increasingly in need of high potential managers and individual contributors with the abilities and skills to get new projects done. While professionals with functional skills are in abundant supply, those with Innovation Skills are emerging as the most valuable talent of all in today's hypercompetitive age.
In this practical, highly interactive personal development session, global innovation guru and bestselling author Robert B. Tucker reveals the powerful tools and strategies to help you and your employees hone their ability to spot emerging opportunities, seize the initiative, add value, and create unconventional solutions.
Based on interviews with 43 innovation-adept managers and contributors, Innovation is Everybody's Business guides you and your team in:
Mastering the 7 essential I-Skills needed to become indispensable;
Unleashing the "mindset, skill-set, and toolset of the innovator" that enable you to anticipate and rise to the challenges your organization faces in a hyper-competitive era;
Building tools for work-life balance and creating your own job satisfaction

"Tucker has stripped away the myth that innovation is the responsibility of a select few. All of us are capable of innovating every single day if we simply adopt the innovator's mindset."
Jeff Hwang, President,
LG Mobile Communications U.S.A
What Recent Attendees Have Gained from Participating in this Session
"Mr. Tucker gave me the courage to press on."
"Excellent, stimulating, invigorating. Started the juices for creative thinking in our facility."
"Topic of innovation, especially in [our industry], is very relevant. Loved the comment on how would Jobs or Branson look at [our business].
"Outstanding topic! Great presenter. Great start to the conference."
"Very appropriate for our conference as we face the need for innovation"
"A very thought-provoking and useful presentation"
"Plenty of food for thought!"
"Excellent, stimulating, invigorating. Started the juices for creative thinking in our [business unit]."
"Look at things from all perspectives."
"Do not judge others' ideas as poor even if they are different from your own."
"Simple ideas can make a radical difference."
"Don't be afraid to innovate."
"Everyone can participate in innovation."
"Don't be afraid to speak up and make suggestions."
"Expand your view of what can be considered innovation."
"Volunteer to take on more responsibility."
Formats:
Can be delivered as a 1 hour keynote, 90 minute general session, or interactive half- or full-day session.
Contact:
If you would like to explore how a customized keynote presentation could enhance your meeting, please contact us at (805) 682-1012 or use the form below:
[contact-form-7 404 "Not Found"]
Testimonials
"Tremendous presentation yesterday! It was perfect for our customer meeting and I was so pleased with the word of mouth feedback we have received."
– Mr. John Pouliot
Senior Manager, Monster.com
"… great feedback from my colleagues about your presentation. The team enjoyed your interactive presentation style and the audience was engaged throughout. The presentation was 100% to our expectations and I believe the inspiration you provided the team will pay dividends for our organization in the future."
– Franklin Small
Director Customer Communications Center
Johnson & Johnson
"Robert Tucker was, I'll say, perfect! He really lit up the crowd, and judging by all the chatter at the conference following, he sparked a lot of thoughts on building innovation culture."
– Ray Buschmann
Manager Marketing Solutions
Chevron Global Lubricants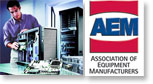 "Wow! You did a great job working with the group, focusing on innovation within designing new ways to win and support our customers."
– Heide Kraus
Manager of Education Programs
Association of Equipment Manufacturers
Virtuoso International Symposium
St. Petersburg, Russia
"…your presentation was a galvanizing force…I know that it generated a lot of stimulating conversations among our members and all of the comments that I have heard have been overwhelmingly positive."
– Mr. Matthew D. Upchurch, CTC, CEO
Virtuoso, Ltd.
Industrial Asset Management Professional Forum
San Diego, California, USA
"Driving Growth Through Innovation was a timely and especially appropriate message for today's business leaders…your comments were applicable to all businesses and industries. In addition to being informative, the case studies enhanced the audience's understanding of your overall message."
– Ms. Hazel J. Pankey
Director, Conference Programs
IAMC (Industrial Asset Management Council)
Easter Seals Training Conference
Chicago, Illinois, USA
"Thank you. Thank you. You truly hit the mark and our conference participants were abuzz—thinking about things you'd said and how they will make a point of taking Doug moments, if not Doug days, to free up their thinking."
– Ms. Sara Brewster
Vice President, Marketing Communications
Easter Seals
JobDiva, Inc. User's Conference
New York, New York, USA
"The conference was a huge success and we had incredible feedback from our clients…thank you for helping us kick off our first User Conference with such success. The first session sets the tone and you were fabulous."
– Ms. Alexis Kruel
Chief of Staff
JobDiva, Inc.